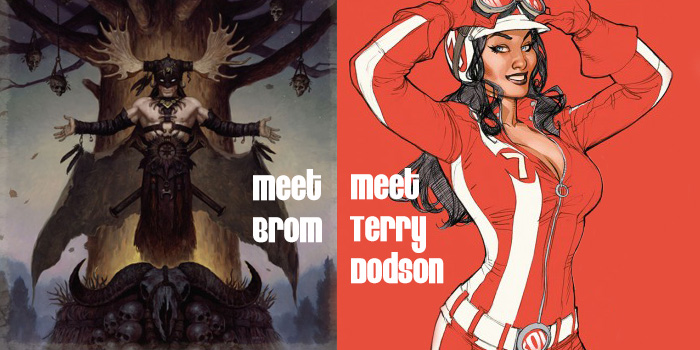 I'm packing up for our trip to Portland, Oregon next week to exhibit at Rose City Comic Con on September 21-22. I'll be there representing Flesk Publications and Spectrum Fantastic Art. Brom and Terry Dodson will be signing at our booth #733 each day. Books, prints, drawings and original art will be available to peruse or purchase. We look forward to setting up in Portland for our first time and meeting lots of new people.
Rose City Comic Con is put on by the people who run Emerald City Comic Con in Seattle. With ECCC being such an exceptional show to exhibit at and attend, I have no doubt that Rose City will be just as fun for us.
Portland is one of my favorite cities to travel to. It's been a number of years since I've been there and I looking forward to seeing the downtown and neighboring sights again.
See you soon!
John
John Fleskes
Flesk Publications
Flesk Publications on Facebook
Spectrum Fantastic Art
Spectrum Fantastic Art Live on Facebook
Text copyright © 2013 John Fleskes. All Rights Reserved.