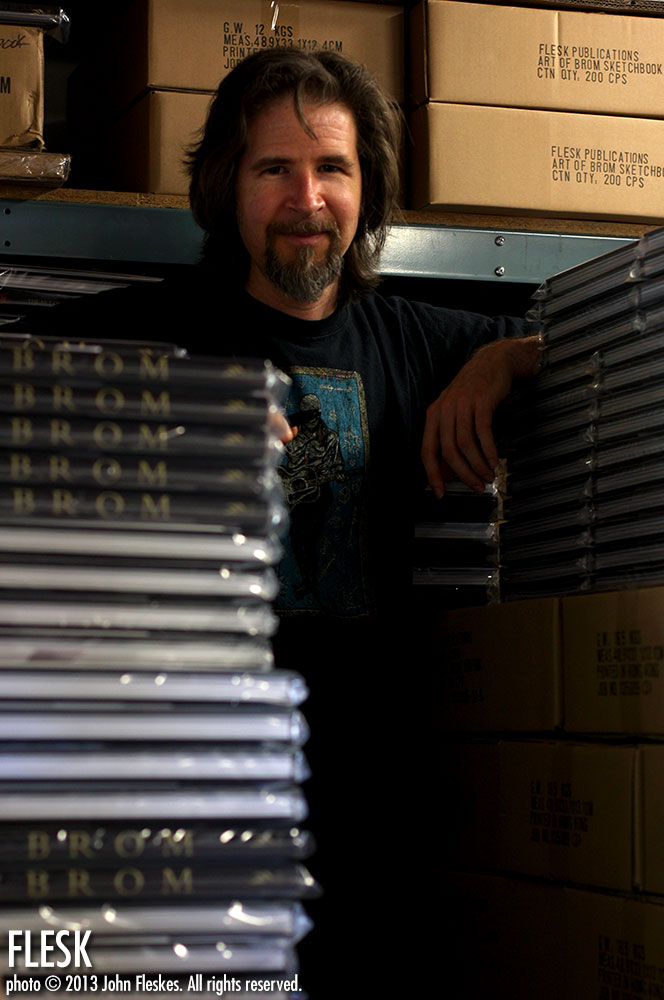 Outside of a few pending packages waiting for shipping addresses, we have wrapped up The Art of Brom Kickstarter campaign. I am still checking Kickstarter comments and messages each day, which I expect (and hope) will go on for a few months more.
I want to thank Brom for his trust in bringing a collection of his work to me, and for making me aware of Kickstarter. It's been a privilege to work with him and with our Kickstarter supporters.
The book signing process took him four 12 hour days, and another even longer period of time to sign all of the prints. He's a trooper and I never heard him complain. Always positive, with a self-driven hard work ethic, Brom is someone to admire.
Enjoy,
John
John Fleskes
Flesk Publications
Text and photos copyright © 2013 John Fleskes. All Rights Reserved.