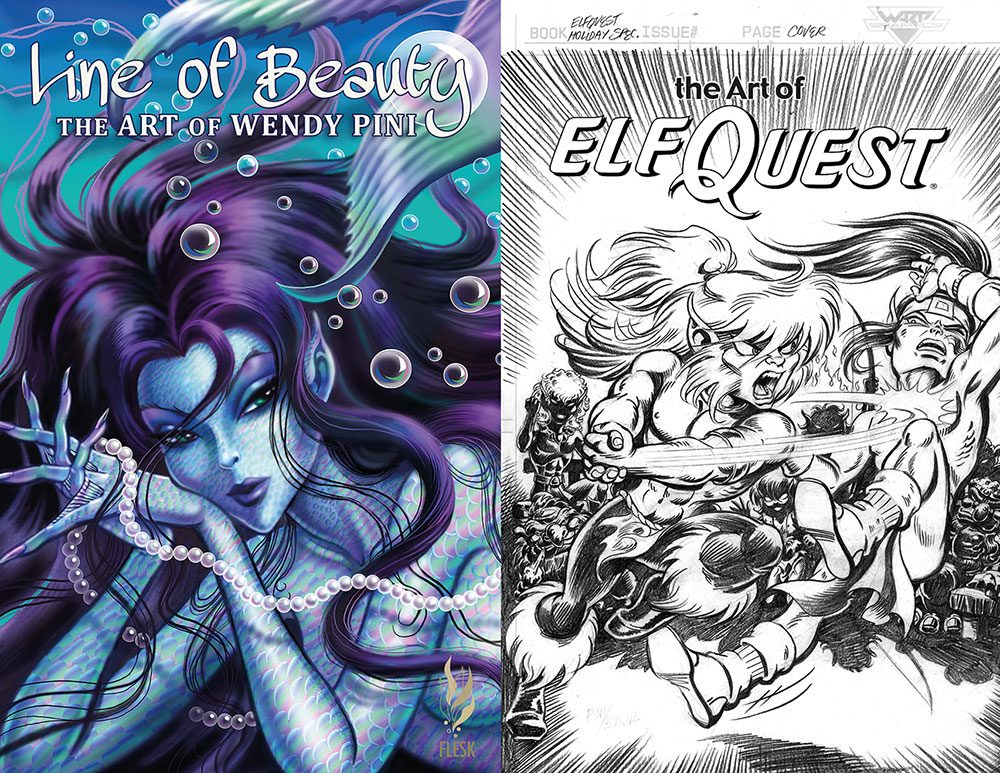 I am working with Richard and Wendy Pini on two new art books collecting the best of Wendy's art over the course of her 35 year career. The Art of Elfquest will highlight key covers, story pages, portfolio plates and rarely seen images from its earliest days to today. Wendy Pini: The Line of Beauty will focus on her stellar work outside of ElfQuest including comics, illustration and private art with a detailed biography exploring every facet of Wendy's passion for telling stories. All traditional artwork is being reproduced from the original art.
We put together a Wendy Pini Teaser providing a glimpse into the subject matter covered in The Art of ElfQuest and Line of Beauty. The art included will not be reproduced in the two volume book set.
This 2013 Teaser is limited to 1000 signed and numbered copies. We will premier it at our Flesk booth #5019 at Comic-Con and it is available exclusively from Flesk and from Richard and Wendy Pini at the show. You can also order it on our website.
Enjoy,
John
John Fleskes
Flesk Publications
Text copyright © 2013 John Fleskes. All Rights Reserved.
Links:
Order Wendy Pini Teaser