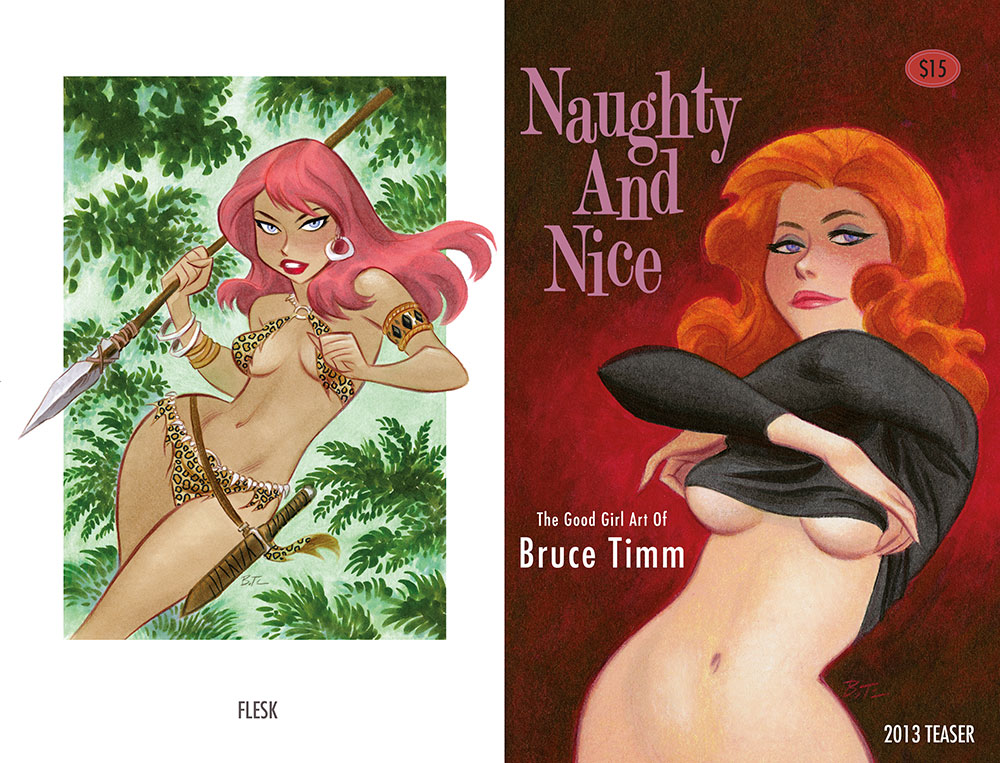 Bruce Timm is a special guest at Comic-Con International this July 18-21. We have a new Bruce Timm 2013 Teaser that will premiere at the show. It features all new B.T. art and comes signed, numbered and limited to 1000 copies. It will only be available direct from Flesk.
You can find Timm at the NFR booth #4700 and the Teaser at the Flesk booth #5019.
Inside the Teaser you will find an all new collection of personal drawings highlighting the beauty of the female form. The majority of these twenty works feature nudes with a sampling of art in the fantasy and horror genres.
Enjoy,
John
John Fleskes
Flesk Publications
Text copyright © 2013 John Fleskes. All Rights Reserved.