Greetings, all,
Last week I sent out the following email newsletter. If you are interested in joining the newsletter list, you can add your email address here. I send one or two out a month.
April 25, 2013 Flesk Newsletter

This is John Flesk and I have a lot of great information to share. I'll cover our exhibiting at Spectrum Fantastic Art Live 2, the artists that will be at our booth, the new SFAL2 commemorative book, details about Mark Schultz's new book Carbon and new printing of Xenozoic (including deluxe signed hardcovers), plus a Schultz Kickstarter update, and provide a link to a new Schultz interview conducted by myself. Let's start with my favorite event of the year, Spectrum Fantastic Art Live 2!
Flesk Publications will be exhibiting at the Spectrum Fantastic Art Live 2 event in Kansas City, Missouri on May 17-19. I wrote details about the show and what will be happening at the Flesk booth on my blog. You can read it here.
In brief, we will have Brom, Bill Carman, Peter de Sève, Craig Elliott, Gary Gianni and Mark Schultz at our booth (#500). We have some other guest appearances which I will announce as we get closer to the show.
I'm honored to have had the opportunity to produce the SFAL2 book. Spectrum Fantastic Art Live, Volume Two commemorates the second annual Spectrum event by celebrating the work of the exhibition's six special guests: Jon Foster, Peter de Sève, Tara McPherson, Charles Vess, Michael Whelan and Terryl Whitlatch. This 80 page, 9 x 12 inch hardbound collection will premiere at the show. All pre-orders will ship immediately after. Click for full details and to pre-order.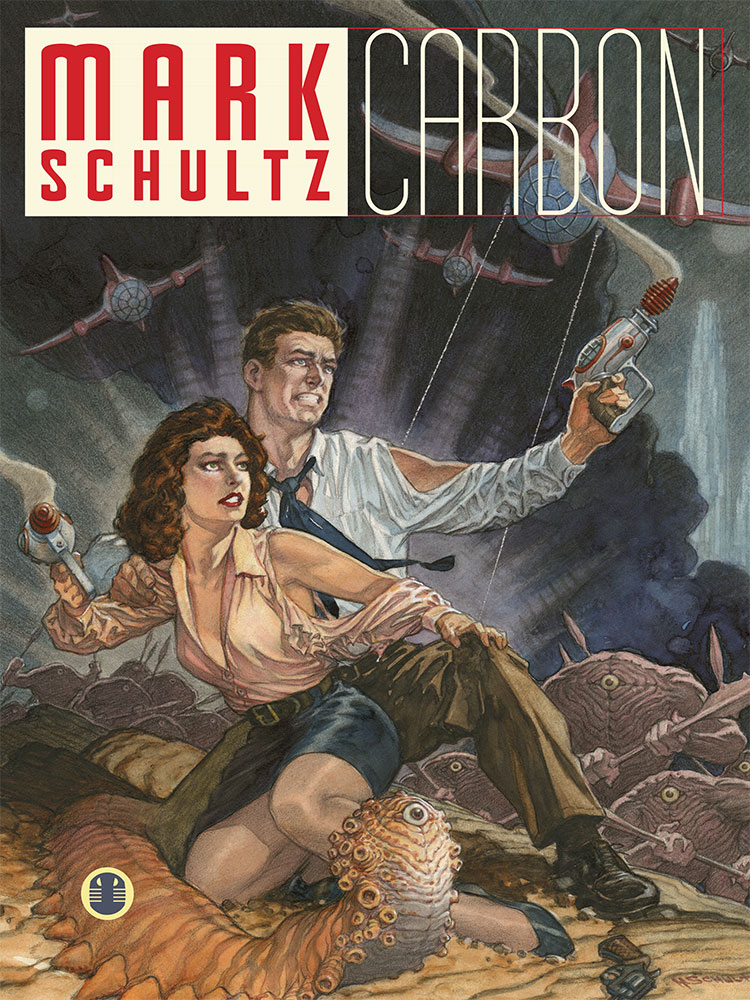 The new art book, Mark Schultz: Carbon, collecting Schultz's most recent works and the new printing with a new cover of Xenozoic is off to the printer. Our advertised release date is August 1st, but we are hoping to have copies at our Flesk booth at Comic Con International in San Diego. (I'll keep you updated.)
You can pre-order copies of Carbon and Xenozoic at our Mark Schultz Kickstarter campaign, which gets you a special early-bird price and bonus goodies such as a signed print and access to watch a brush and ink demonstration video for free. (Click here to visit.) Afterward, the books will be available for pre-order from our website, although without the Kickstarter bonus items. Thanks so much to all of our supporters who have made the special signed editions possible through Kickstarter funding. You have our gratitude.
I have conducted an interview with Mark about his new art book, Carbon, and what you can expect to see inside. I have posted it on my blog for your enjoyment. You can read it here.
Another newsletter will be coming in two weeks. It will fill you in on all of the last minute details for SFAL2 and the Schultz Kickstarter campaign.
Thanks, everyone!
Enjoy,
John
John Fleskes
Flesk Publications
Text copyright © 2013 John Fleskes. All rights reserved.