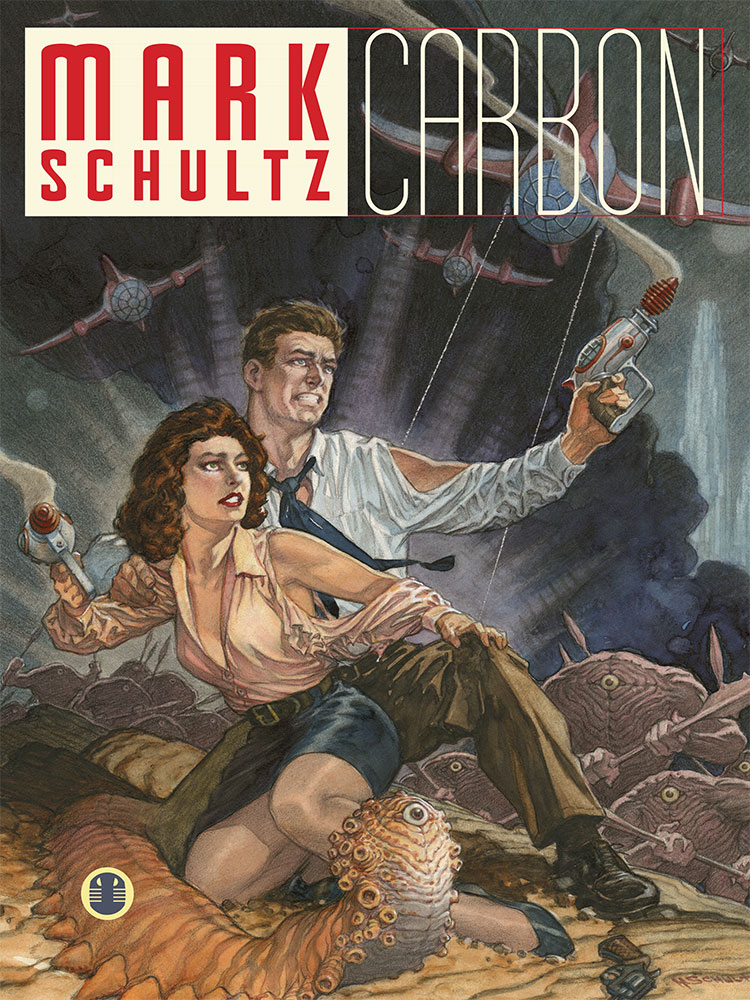 The new art book series "Mark Schultz: Carbon" will premiere at our Flesk booth this July at Comic-Con International. The book will feature all new artwork completed by Schultz over the course of the last two years. I'll have the full details on the book posted in the next two weeks. At the moment I'm working with Mark to wrap up the collection and have it off to the printer on April 1st.
We finalized the cover today. Let me know what you think!
Enjoy
John
John Fleskes
Flesk Publications
Text copyright © 2013 John Fleskes. Art copyright © 2013 Mark Schultz. All rights reserved.