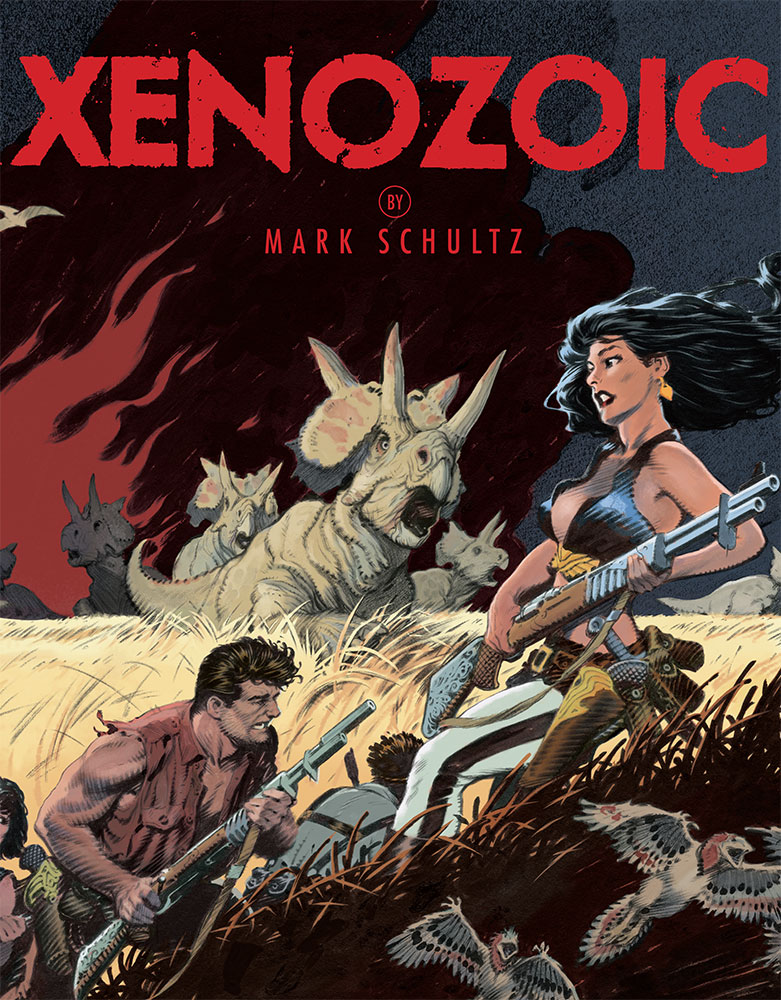 The first two printings of the complete Xenozoic collection by Mark Schultz are sold out. (With the exception of a few dozen copies we held on to for direct sales on our Flesk website, which come signed, too!) I am committed to keeping this book in print and making the stories Mark wrote and drew accessible at an affordable price. The latest printing will be available this summer with a new cover.
For this cover design Mark wanted to create a situation and color mood that was in contrast to his first cover. I'd say he pulled it off. What do you think?
Enjoy,
John
John Fleskes
Flesk Publications
Text copyright © 2013 John Fleskes. Art copyright © 2013 Mark Schultz. All rights reserved.
Links:
"Xenozoic" new cover by Mark Schultz
"Xenozoic" first cover by Mark Schultz