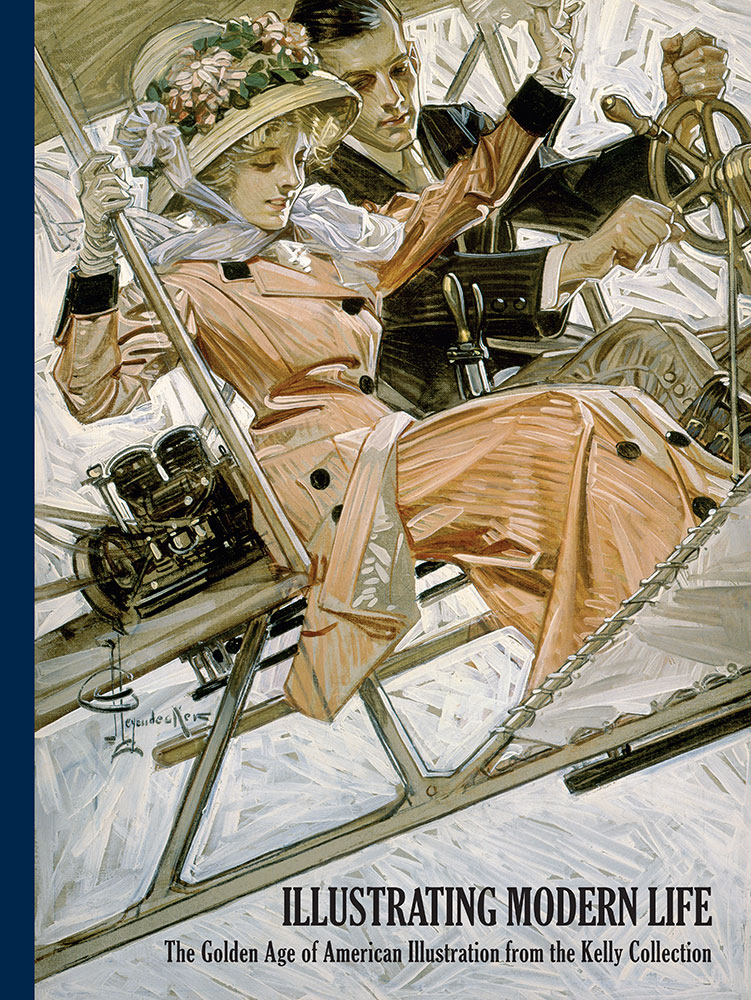 I visited the Frederick R. Weisman Museum of Art located at the Pepperdine University in Malibu, California a few days ago. I went there to see the current exhibition, "Illustrating Modern Life: The Golden Age of American Illustration" from the Kelly Collection. They have on display nearly 70 original paintings and drawings by the premier illustrators during the 1890s through the 1930s. There are pieces by Norman Rockwell, Dean Cornwell, N.C. Wyeth, Mead Schaeffer, Howard Pyle, J.C. Leyendecker, Joseph Clement Coll, among others. These originals are stunning to see in person.
Parking and admission is free. The location in beautiful Malibu couldn't be better. The exhibit runs until March 31, 2013. I encourage you to go if you are in the area.
The originals are on loan from the personal collection of Richard Kelly. He has been building, preserving and sharing it all along. I feel grateful to Richard for his willingness to make it accessible on the West coast for these three months.
Michael Zakian, the museum director at the Wesiman, should also be thanked for making the exhibit happen. He's put in untold hours to make for a beautiful show. His arrangement of the paintings–which includes the order in which they are displayed and placement within the museum–is impeccable. There is a natural flow as you walk from painting to painting.
Michael had contacted me last spring to gauge my interest in working with him to package the show book. I was thrilled to have the opportunity. With the advance notice I was able to make an opening in my fall schedule to put the book together with Michael's direction. He was a pleasure to work with, and Richard was equally great with his feedback and communication.
The book is a hardcover with jacket at 9 x 12 inches with 112 pages in color. The cover price is $40.00. Included is an excellent essay by Michael and an interview with Richard by David Apatoff. All of the pieces in the show are reproduced one per page. There are also a few bonus pieces not in the show, plus a handful of detail shots. You can get copies directly from the museum. I have some copies which are available from my Flesk website, too. I wanted to make sure our regulars didn't miss out if they wanted one.
Enjoy,
John
John Fleskes
Flesk Publications
Text and photographs copyright © 2013 John Fleskes. All rights reserved.
Links:
Frederick R. Weisman Museum of Art website
Weisman Museum of Art Feature about the exhibit
Kelly Collection of American Illustration Art website
Illustrating Modern Life exhibit book from Flesk