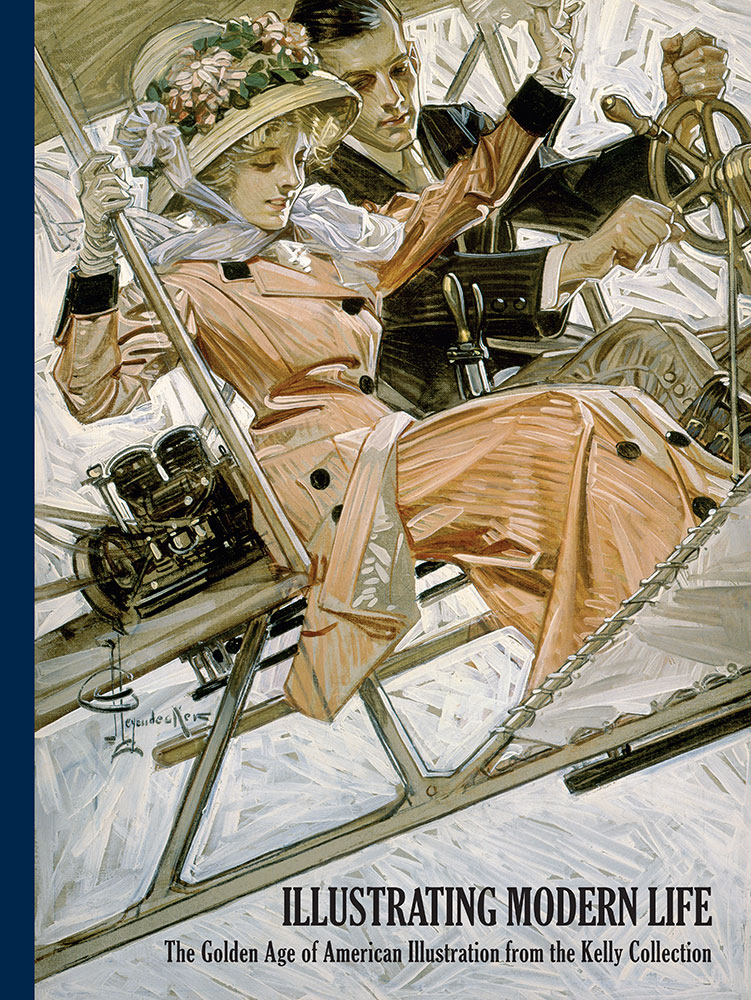 The opening reception for "Illustrating Modern Life: The Golden Age of American Illustration from the Kelly Collection" is this Saturday, January 12 from 5-7:00pm. This exhibit culls the best works from Richard Kelly's collection for public view. The event runs through March 31, 2013 and is located at the Frederick R. Weisman Museum of Art located on the Pepperdine University campus in Malibu, California.
Kelly's collection focuses on American illustration from the 1890s through the 1930s. Premium examples from Dean Cornwell, J.C. Leyendecker, Howard Pyle, Norman Rockwell, N.C. Wyeth and a wide assortment of other legendary artists will be on view.
Richard's generosity in sharing his private collection and tireless work to enrich, preserve and promote the field of illustration is inspiring.
The museum will have on offer a 112-page hardbound exhibit catalog with the same title available for $40.00. I worked with the museum director, Michael Zakian, to package the book. All of the works hung in the museum are inside, plus a handful of extra pieces. It also contains an excellent essay written by Michael, and an interview with Richard Kelly conducted by David Apatoff. I'm proud of my involvement with the book, along with book designer Randall Dahlk and copy editor Martin Timins.
I hope to see you at the grand opening.
Enjoy,
John
John Fleskes
Flesk Publications
Text copyright © 2013 John Fleskes. All rights reserved.