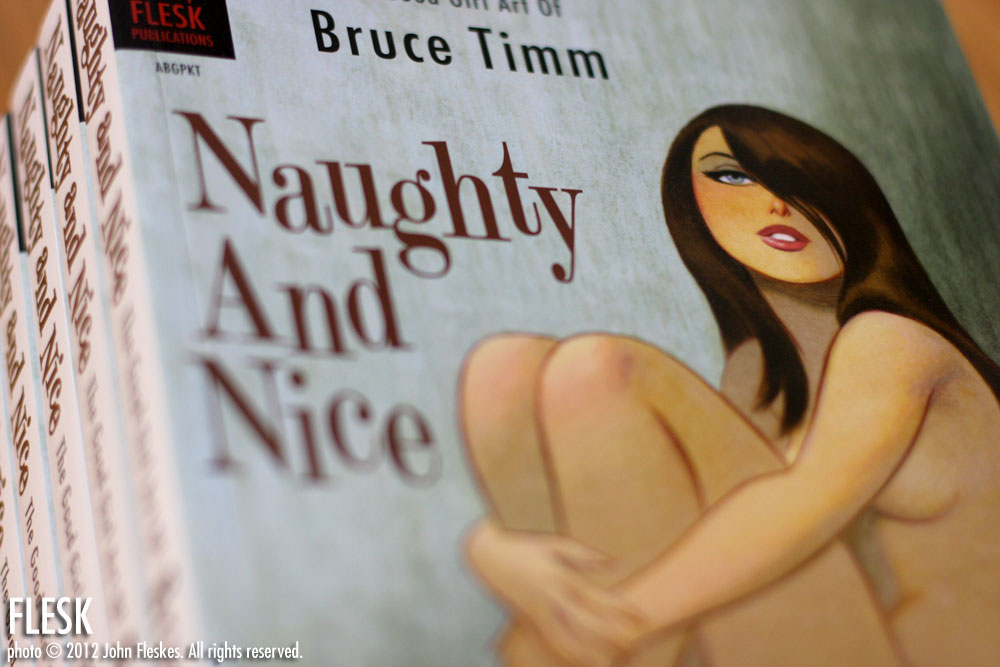 Our reformatted version of Bruce Timm's book, Naughty and Nice: The Good Girl Art of Bruce Timm Big Pocket Edition is now available for immediate shipping from the Flesk website. Copies should start hitting the stores on or around November 1. The books will arrive with our distributor to the book trade, SCB Distributors, and with Diamond Comics Distributors any day now.
I love the way the Big Pocket Edition has turned out. My goal with the new trim size and modest price is to make the book more accessible to the Everyman.
Whose big pocket will it fit in too? We haven't found anyone yet. I'd like to see a picture of the book in a big pocket if you find one.
Enjoy,
John
John Fleskes
Flesk Publications
text copyright © 2012 Flesk Publications. All rights reserved.
Link:
Naughty and Nice: The Good Girl Art of Bruce Timm Big Pocket Edition