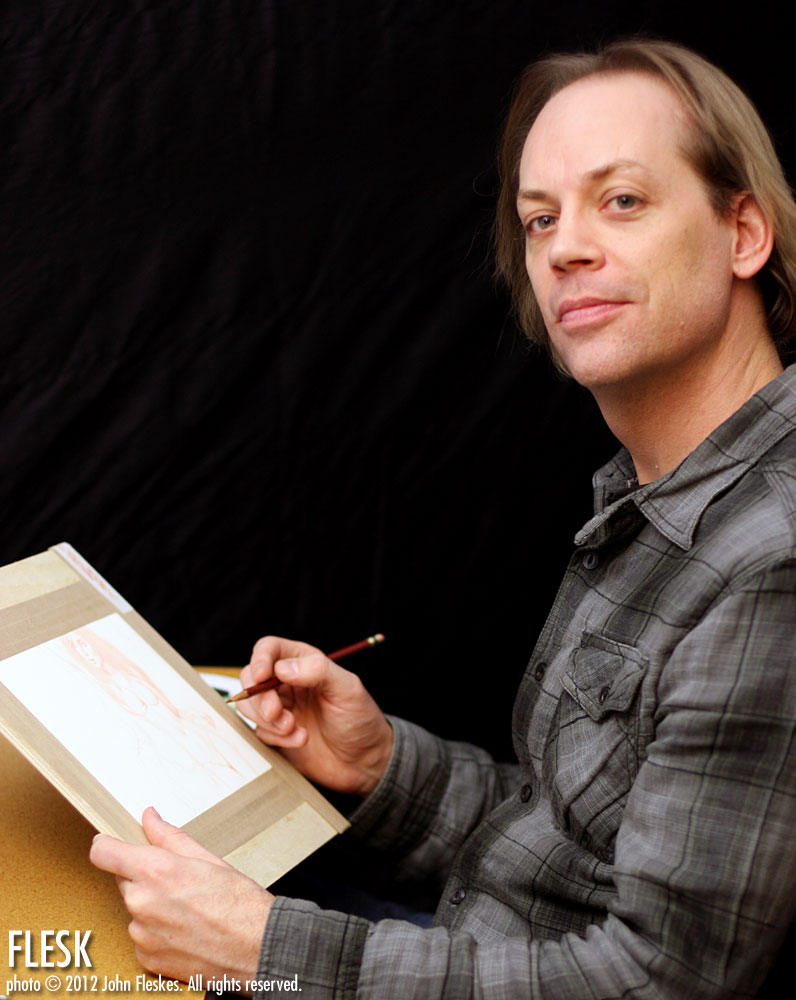 Craig Elliott decided to stick around the Bay Area after the APE show. I managed to wrangle him in for an extensive interview and pencil and watercolor demonstration, all of which we captured on film for an upcoming mini-documentary focusing on how we met, some talk about the design decisions that went into the book, lengthy discussion about his art and who Craig is as a person, and some downright touchy-feely talk about why we enjoy working together so much.
Jonathan Leveck was at the helm with the studio set up. He spent four hours getting the backdrop and lighting just right. The footage is in Jonathan's hands and I'm looking forward to seeing what he does with it. I've asked Jonathan to put together a time-lapse video clip showing Craig's work from start to finish, too. I expect in the next couple of weeks we'll have a couple of fun films to watch on the Flesk site.
Enjoy,
John
John Fleskes
Flesk Publications
text copyright © 2012 John Fleskes. Artwork © Craig Elliott 2012 All rights reserved.